Meander Medisch Centrum has won the NVTG BouwAward 2016 in the Cure Netherlands category. Meander received the second prize for the International Building Award. The prestigious prize was presented to Meander at the World Congress of the International Federation of Health Care Engineering (IFHE) organized by the NVTG at the World Forum in The Hague on Tuesday, April 19, 2016.
The NVTG BouwAward is a prestigious building prize that is awarded once every four years. A special feature of this building prize is that the nominated housing projects are assessed on the basis of an integrated approach. The main focus is always on the fact that the building must contribute to the well-being of residents, visitors and employees. Innovation in the project's execution is also an important aspect of every edition of this award, as well as sustainability in the broadest sense and the possibilities for healthy business operations. The NVTG BouwAward was set up to strive for even better care housing.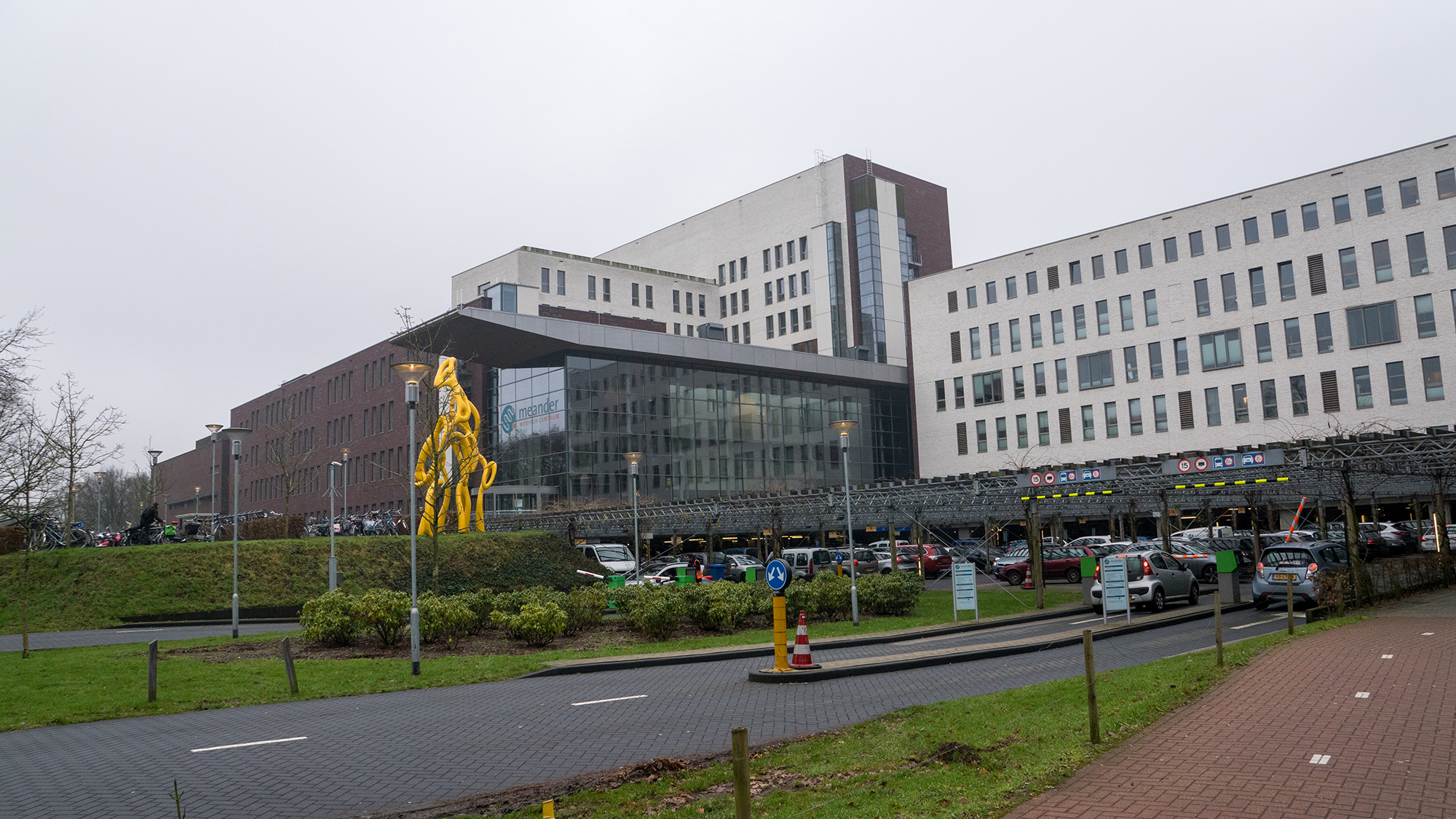 The new Meander Medical Centre in Amersfoort is a hospital of a completely new order. A care institution of more than 100,000m², where, in spite of its size, the focus is on people and contact with the green surroundings can be felt throughout the building, it is a so-called 'healing environment' where, partly because there are only single rooms, the patient has more peace and quiet, which research has shown leads to faster recovery. The first patients were admitted to this special spacious and light hospital at the end of 2013.
Flexibility and functionality were important in the design of the new building. The builder Heijmans and the architect from Atelier Pro both confirm the effectiveness. "In this project we were able to compare the outcomes with the traditional process and the difference can be felt immediately."
The reduction in logistical operations, elimination of odour nuisance and the risk of bacterial outbreaks, led Meander MC to decide to have chutes for the vertical removal of waste and used linen installed in the new hospital.
The benefits for Meander MC included:
 fewer logistical operations
no more smelly container in the departments and floors
no more waste containers and linen carts inside the lifts
patients no longer come into contact with the waste containers and linen carts
separation of waste streams
increased storage capacity during peak periods
prevention of bacterial sources by internal cleaning of the tubes, and savings in costs
Meander opted for both the Stansz Waste Chute System and the Stansz Linen Chute System. Nine chutes have been installed throughout the building:
4 waste chutes with the option of separate disposal of wastel, incontinence materials and needles.
4 linen chutes with the option of separate removal of cytostatic linen.
1 chute for operation waste for the direct removal of waste from the operating theatre.
46 doors for the removal of waste and linen from every department.
With the specifications:
Control panel, for selecting waste flows and securing the chute.
Container carousels, placed at the bottom of the chute and rotated in the correct position by means of a control panel. The carousel also contributes to the waste storage capacity.
Fire valves that close automatically in case of fire to prevent transfer.
Ventilator, for creating a slight underpressure in the chute. This is to prevent unpleasant smells in the department.
Cleaning in Place (CIP), for internal cleaning of the installation